About Grey Dog Home Inspections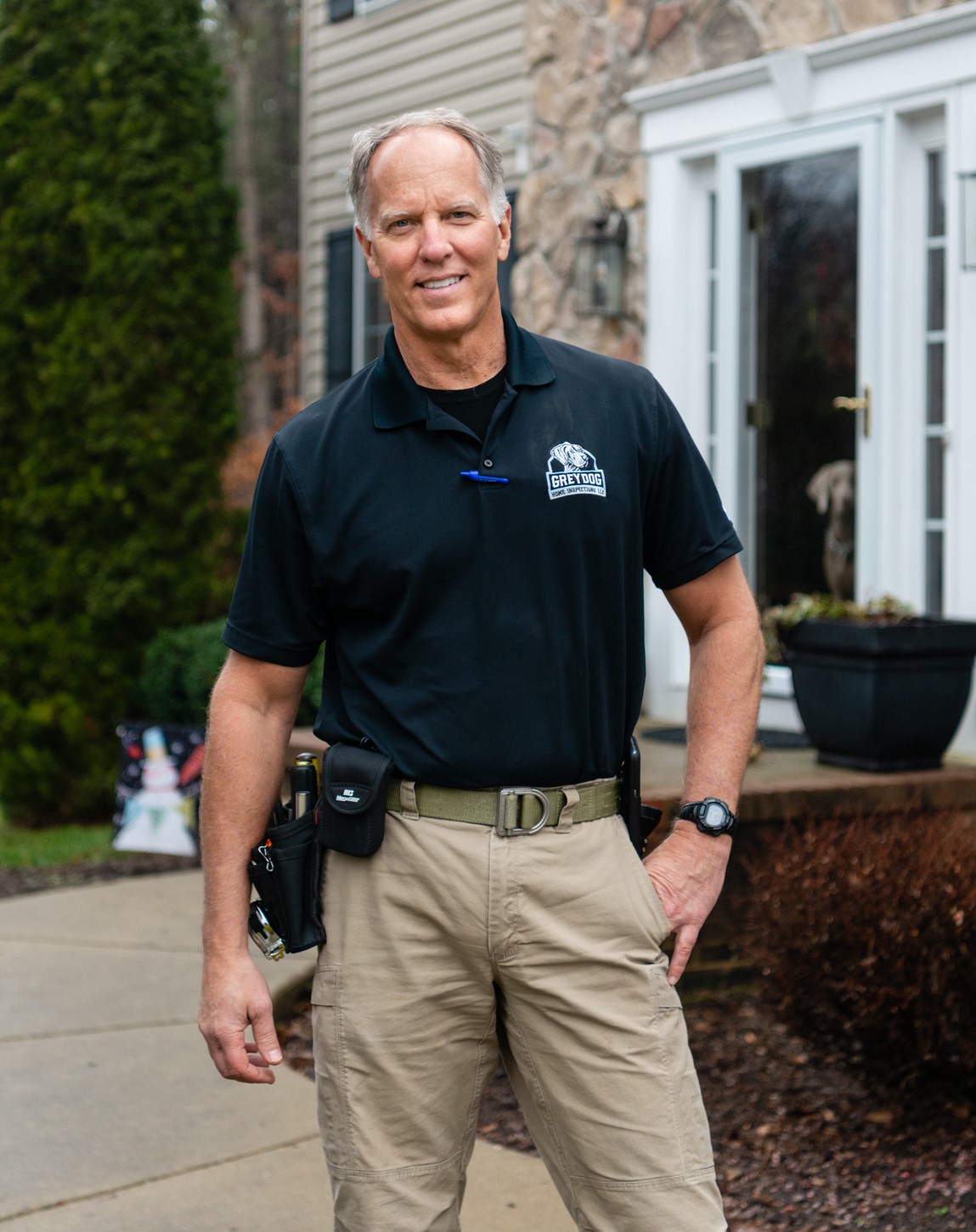 Meet Your Inspector – Nate Williams
InterNACHI Certified Professional Inspector (CPI) Nate Williams is the founder of Grey Dog Home Inspections, LLC.  In 2017, Nate retired after 23 years of service in federal law enforcement. His experiences in that position taught him the importance of integrity, attention to detail, and thoroughness, and the services that Nate now offers as an inspector reflect those ideals. A career in home inspection was the perfect next step for Nate, who already had a thorough understanding of both the real estate and construction businesses. He has a good sense of what home buyers, sellers, owners, and builders need, and he works hard to offer each customer peace of mind and confidence. In his spare time he enjoys spending time with his family and friends, especially at the lake.
Training, Experience and More Training
Nate attended the InterNACHI school in Boulder, Colorado and honed his inspection skills on the infamous "House of Horrors." Nate is a  Certified Master Inspector (CMI).  CMIs have completed at least 1,000 fee-paid inspections and/or hours of continuing education combined, have a minimum of three years experience as professional inspectors, abide by the inspection industry's toughest Code of Ethics, have complete professional education prior to certification, and submit to periodic criminal background checks. Nate enjoys using his knowledge and skills to help his customers make informed decisions about their home purchase. Overt his years as a homeowner, Nate has completed the bulk of his home repair and renovation projects on his own. These projects include finishing two basements, a free-standing shed, a large deck with a hot tub, and countless maintenance and repair jobs across all of the home's systems and components.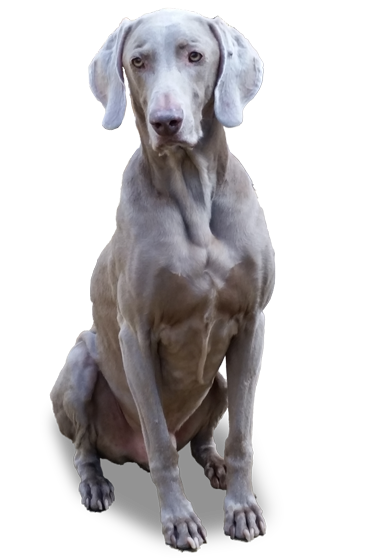 Meet Schultz – The Real Grey Dog
Schultz was Nate's loyal 12 year old rescued Weimaraner. No matter where Nate went at home, Schultz was always by his side. Loyalty and partnership are two important qualities which Nate firmly believes apply to his relationship with his clients. Because Schultz embodied those qualities, he was the inspiration for the name and logo of Grey Dog Home Inspections. Sadly Schultz passed suddenly in October, 2018.  After a year of recovery with no grey dog, Nate and his family rescued Klaus, another Weimaraner.  Klaus is so much like Schultz that the inspiration lives on.  Klaus is always eager to ride along!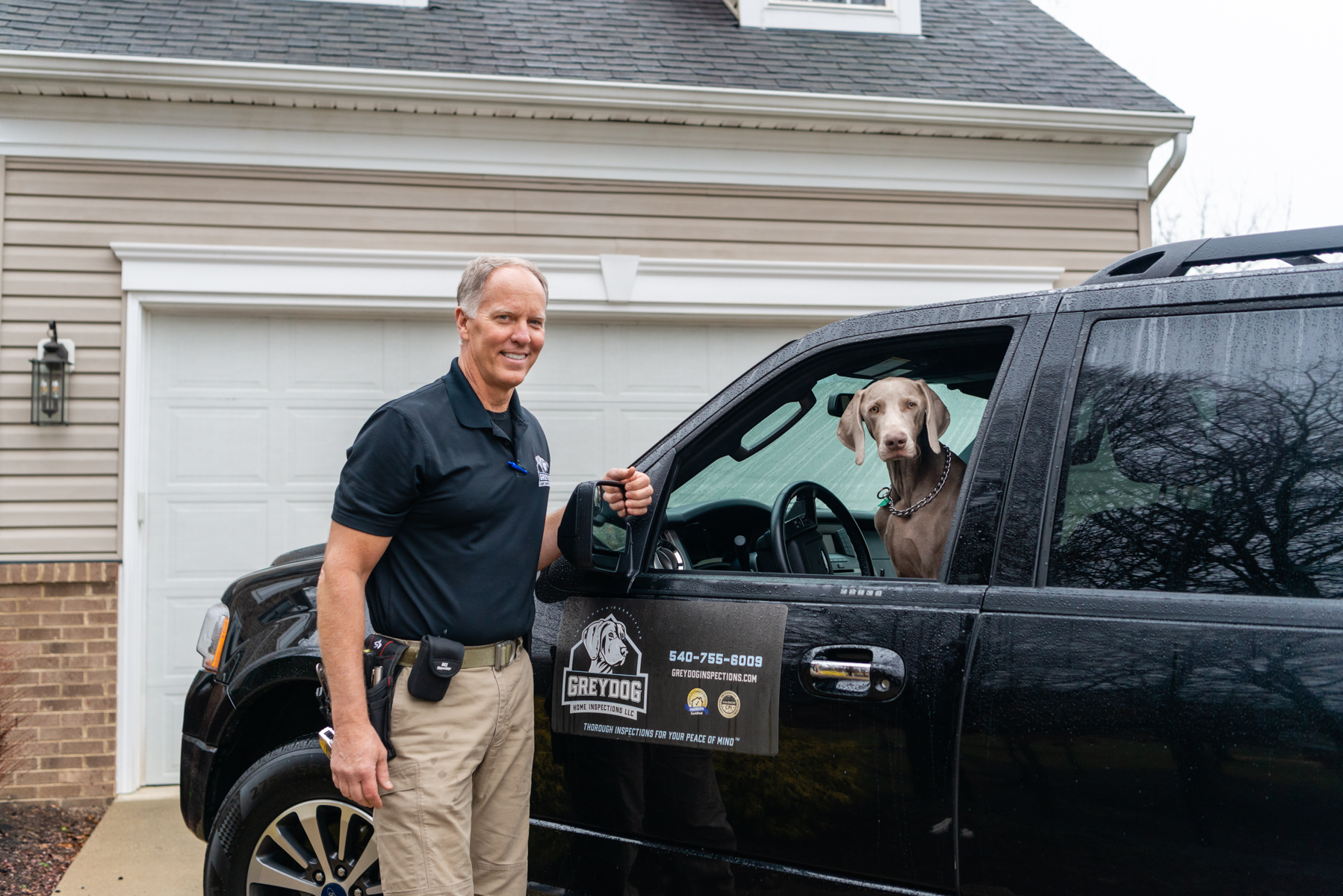 Licenses and Certifications
InterNACHI Certified Master  Inspector (CMI)
Member, International Association of Certified Home Inspectors (InterNACHI)
Virginia DPOR Licensed Home Inspector
Virginia DPOR Licensed New Residential Structure (NRS) Inspector
NRPP Certified Radon Measurement Provider 109742 RT
InterNACHI-Certified Infrared Thermography Inspector
Member, Virginia Association of Real Estate Inspectors (VAREI)
Fully Insured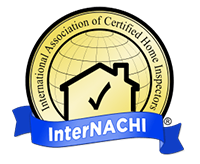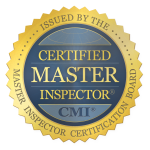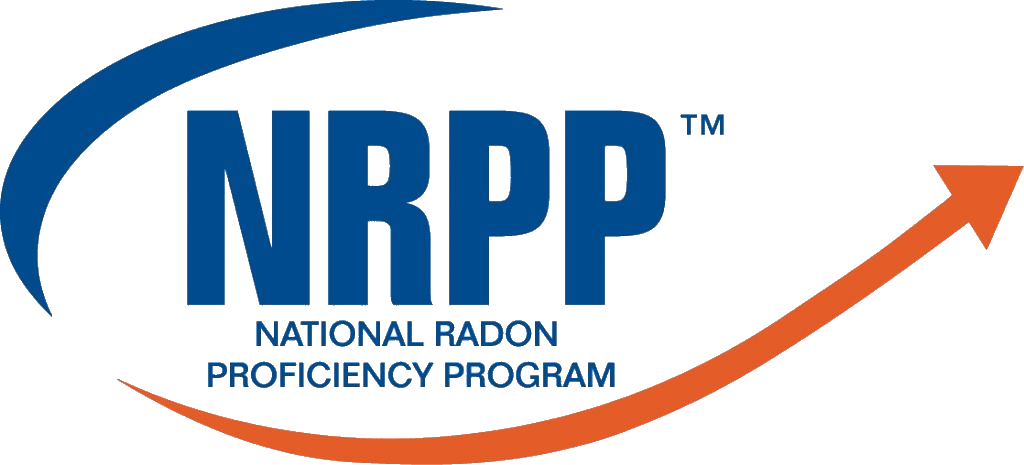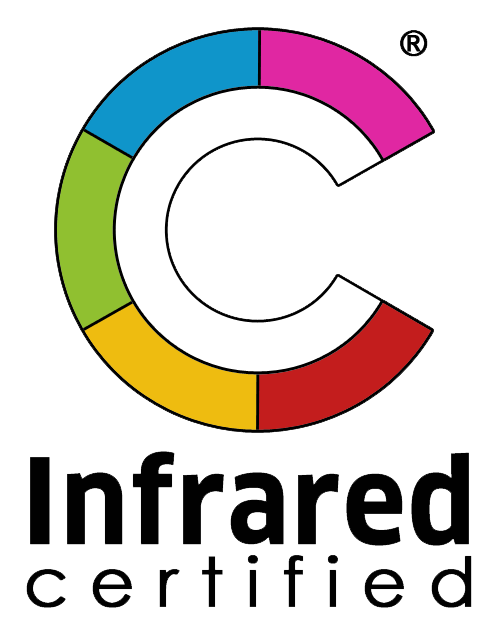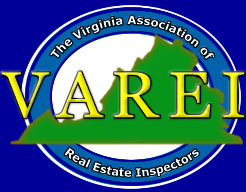 Contact Grey Dog Home Inspections today to schedule a thorough home inspection.
Be sure to ask about our discounts for first-responders, active military, and veterans.